Scope
Assisted with pre-construction planning, detailed engineering, project management and self-performed various process systems and installations, including:
Downey, CA Facility
2021 – Line 6 Filler and Syrup Room Modifications
2019 – Filler line 7 Install, retrofit hot water loop systems
2018 – External Cleaning CIP for Filler lines, plant upgrades and install of beverage batching systems
LA Facility
2019 – Nitrogen Gas Lines to storage tanks
Ontario Facility
2021 – Installation of Water for Injection Treatment & Brine Tank
2019 – Tank installations and replacements, new filler lines
2018 – CIP Processing Line Project
San Leandro Facility
2021 – New line for salts tanks, batching cluster upgrade and all processing lines
2018 – External Cleaning System installs
MD was the general contractor on these projects. In partnership with client engineers completed the detailed system engineering to final design, including modelling layout and design of all structural and electro-mechanical systems.
Project Managed manufacturing, fabrication and completed the field installation and commissioning of all.
Did materials take-offs and B.O.M.'s derived from final design and engineering and forward to operations teams.
Complete documentation including validation, manuals, service and maintenance guidelines post installation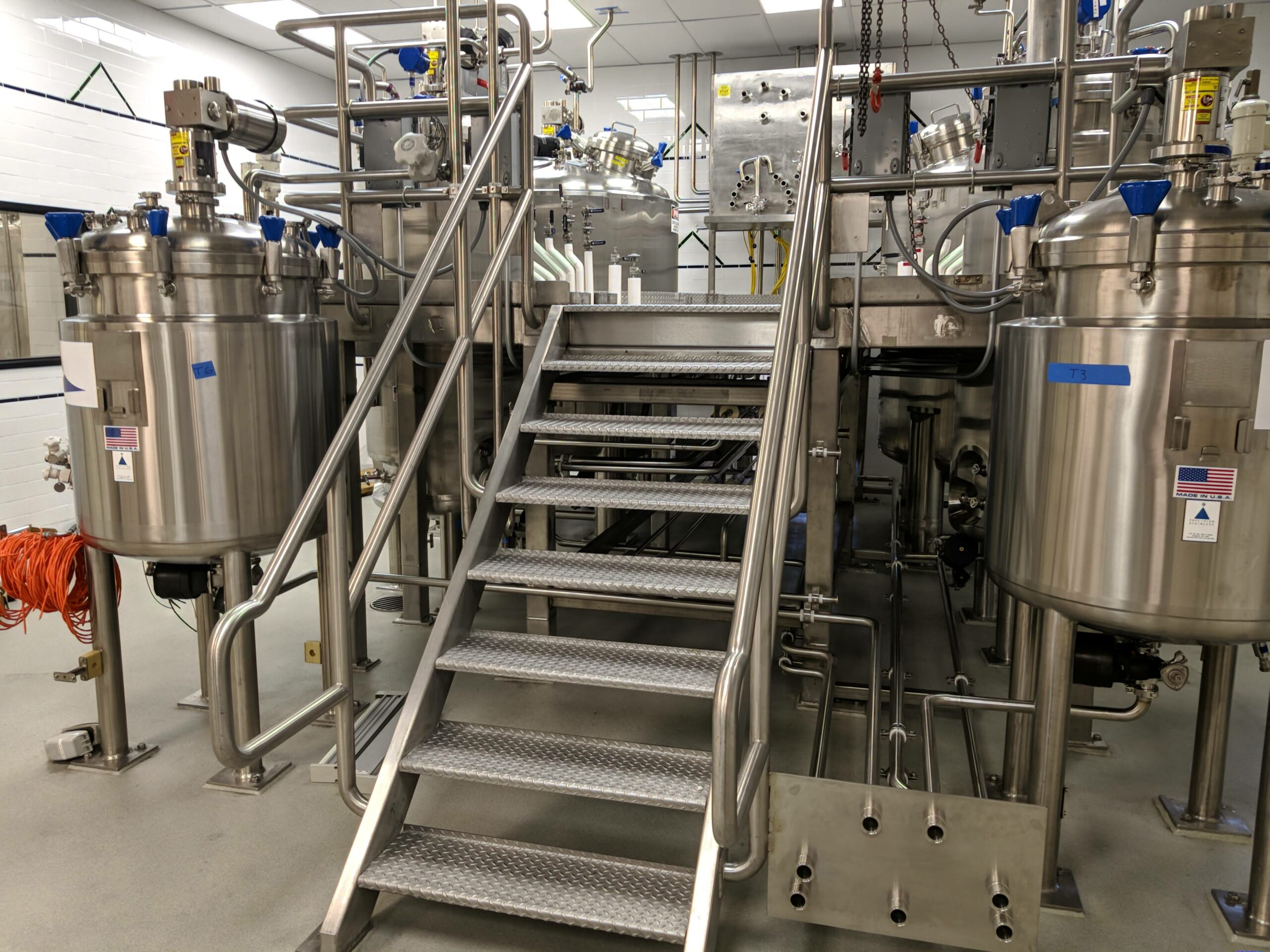 Complete Solution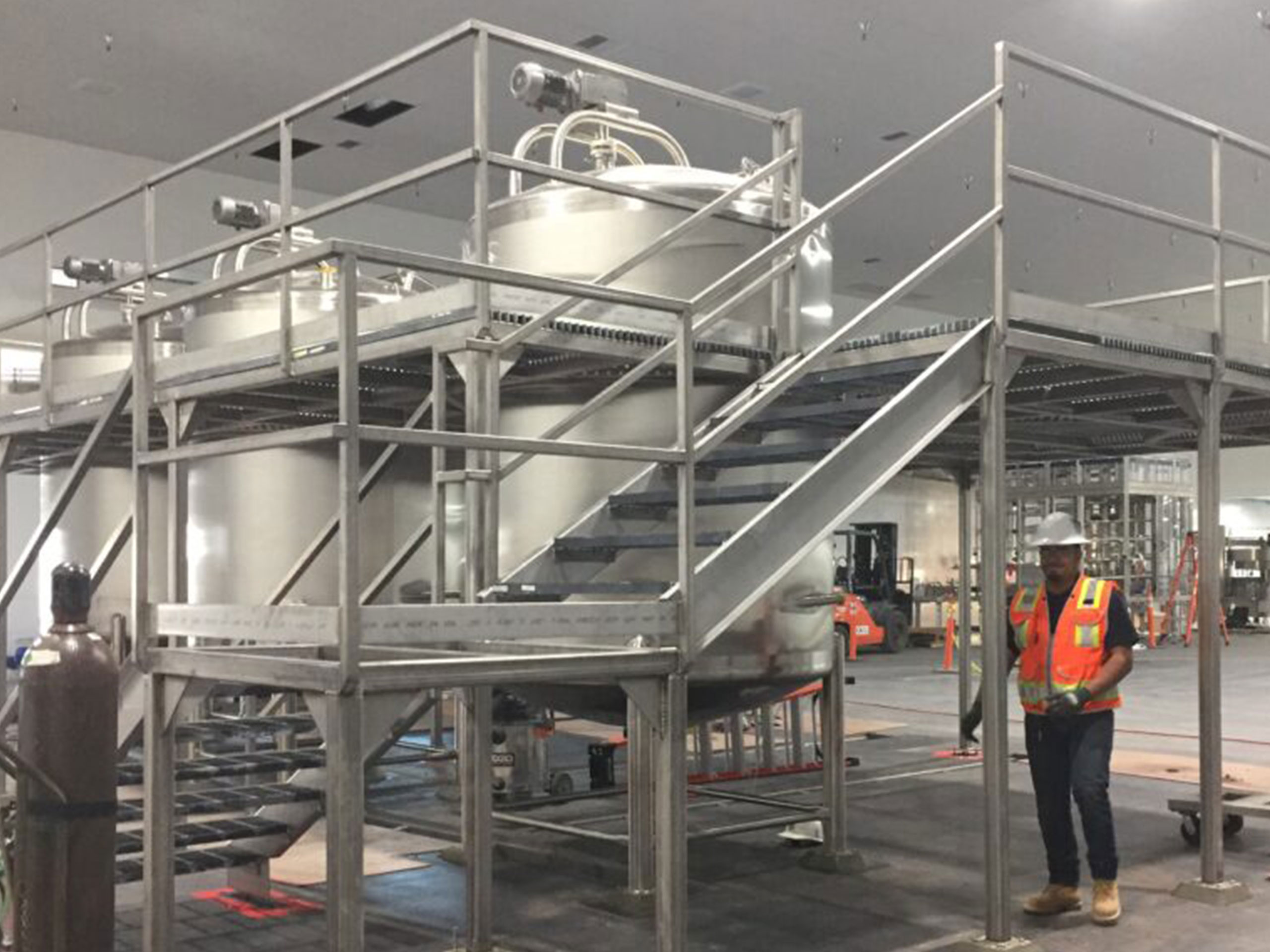 Process Piping, Tanks & Platform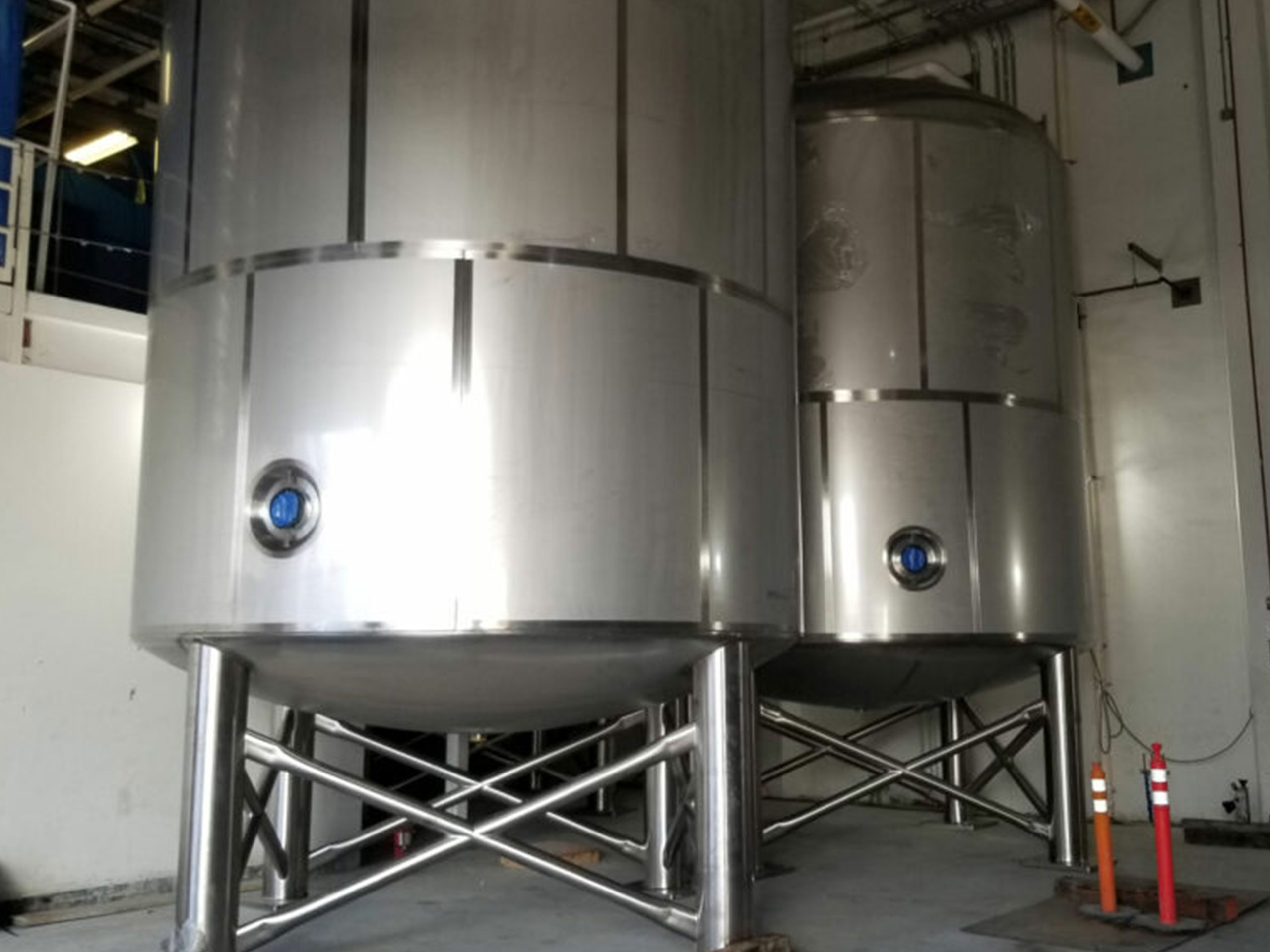 New Weigh Mix Complex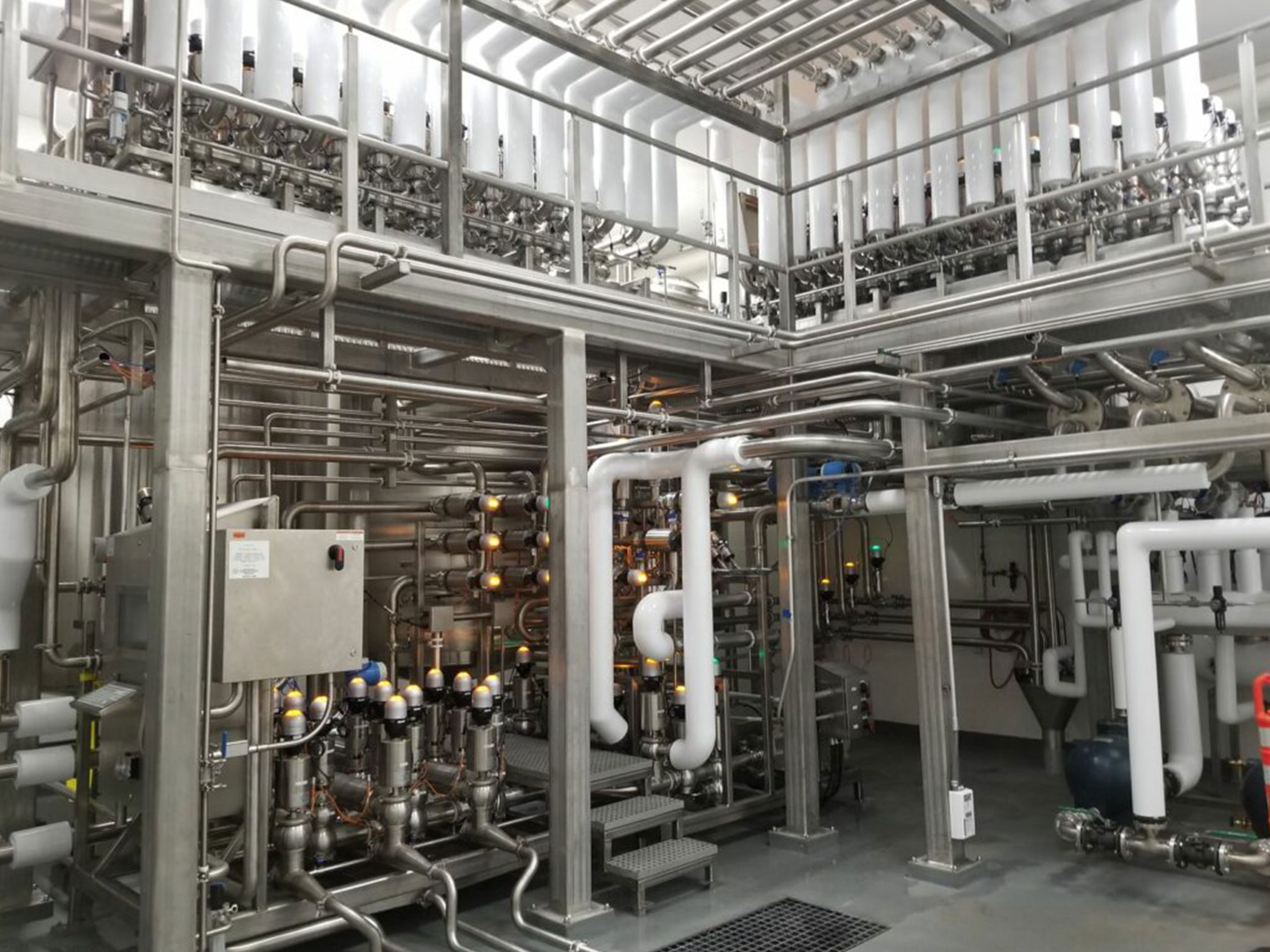 Integrated Systems